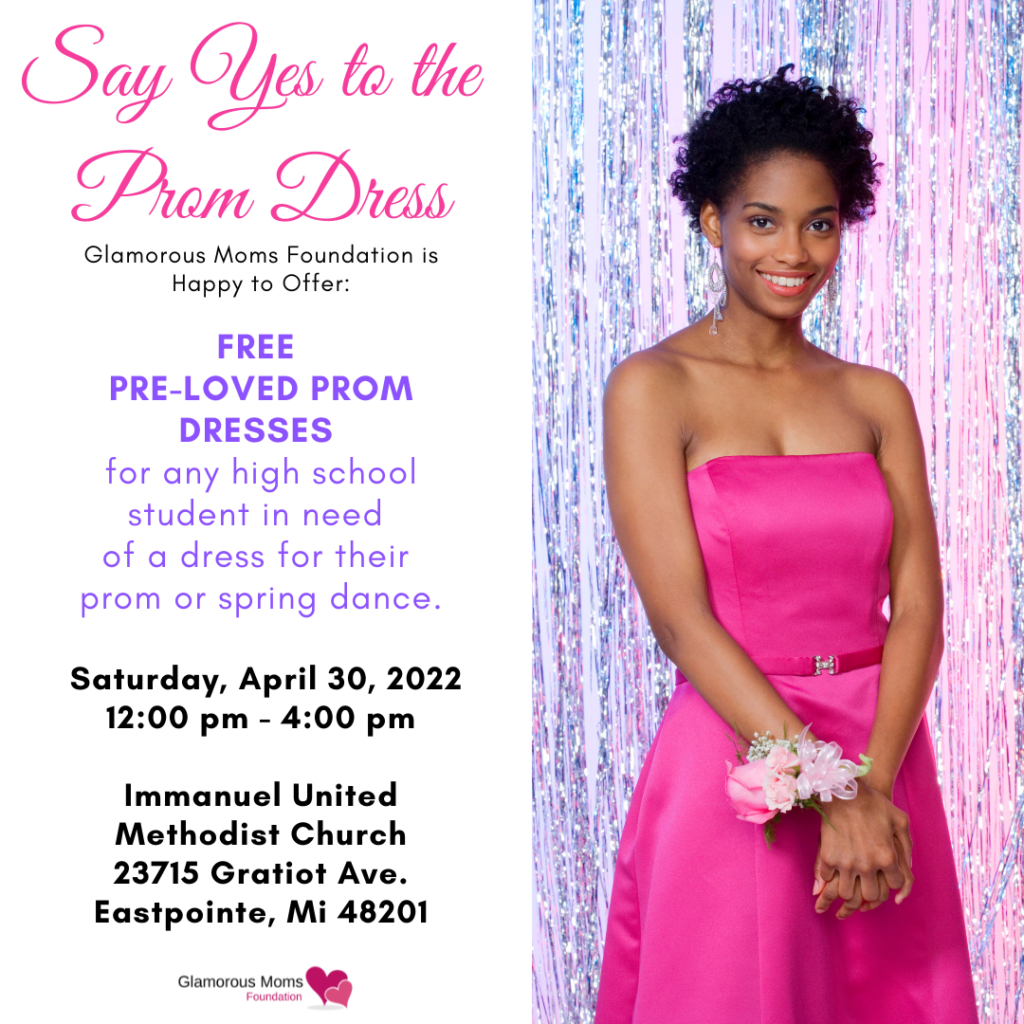 Say Yes to the Prom Dress
Glamorous Moms Foundation is happy to offer FREE pre-loved prom dresses to any high school student in need of a dress for their prom or spring dance.
Shop with us, Saturday, April 30, 2022, from 12 pm – 4 pm at Immanuel United Methodist Church located at 23715 Gratiot Ave., Eastpointe, Mi.
*The event will be held in the basement of the church. Have a question about the event? Please email Shannon Lazovski via email at glamorousmoms.fdn@gmail.com.
Would You Like to Donate to Help a Student Go to Prom?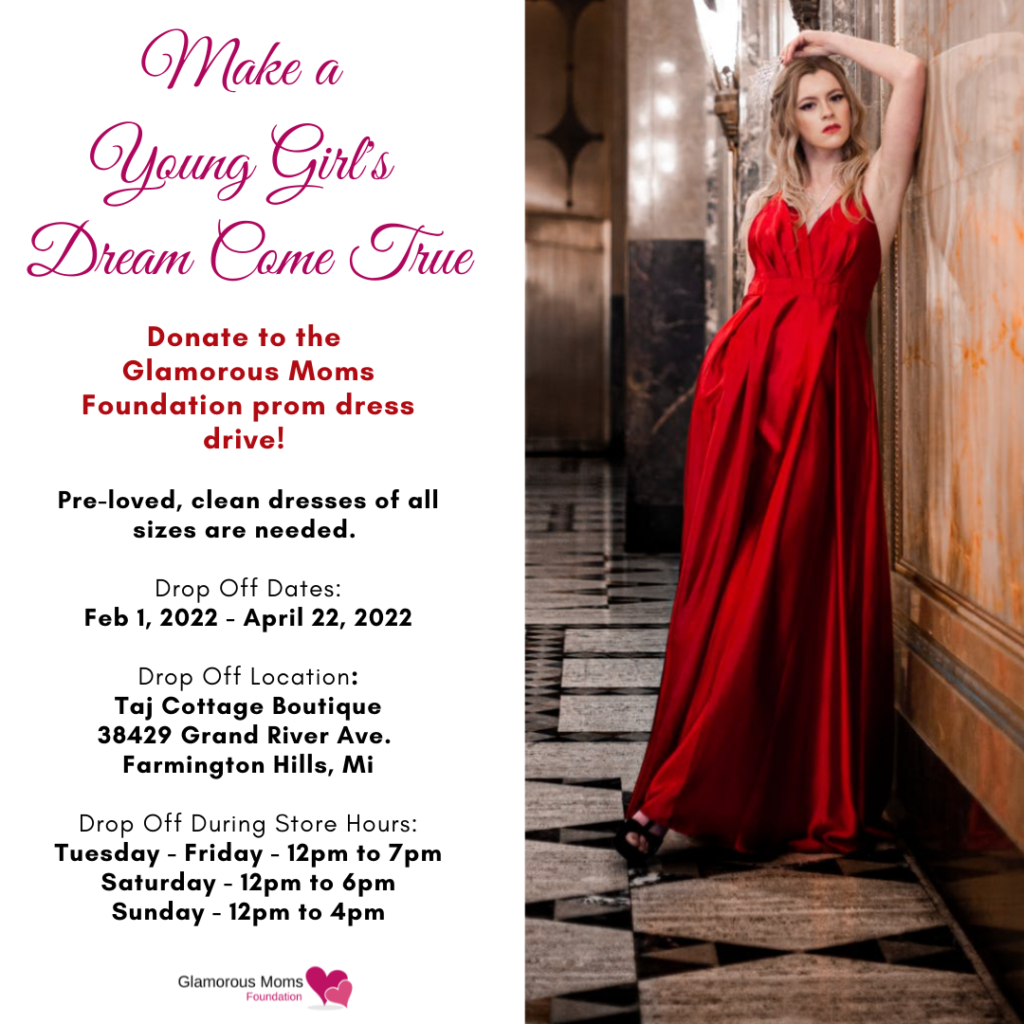 Would you like to donate to this wonderful cause? Clean pre-loved dresses of all sizes are welcome and can be donated & dropped off at:
Drop Off Location:

Taj Cottage Boutique, 38429 Grand River, Farmington Hills, Mi
Drop Off Dates:

Feb 1, 2022 – April 22, 2022
Drop Off Hours:

Tuesday – Friday – 12pm to 7pm
Saturday – 12pm to 6pm
Sunday – 12pm to 4pm