GMF's Project Warmth Annual Campaign Strives to Keep Individuals Warm During the Winter Months
The Michigan winter can be brutal, especially for our homeless citizens who struggle to find shelter and warmth in the frigid temperatures. That's why our Project Warmth campaign is so important. We are working hard to support the homeless community downtown Detroit to help keep them comfortable and warm during the winter months.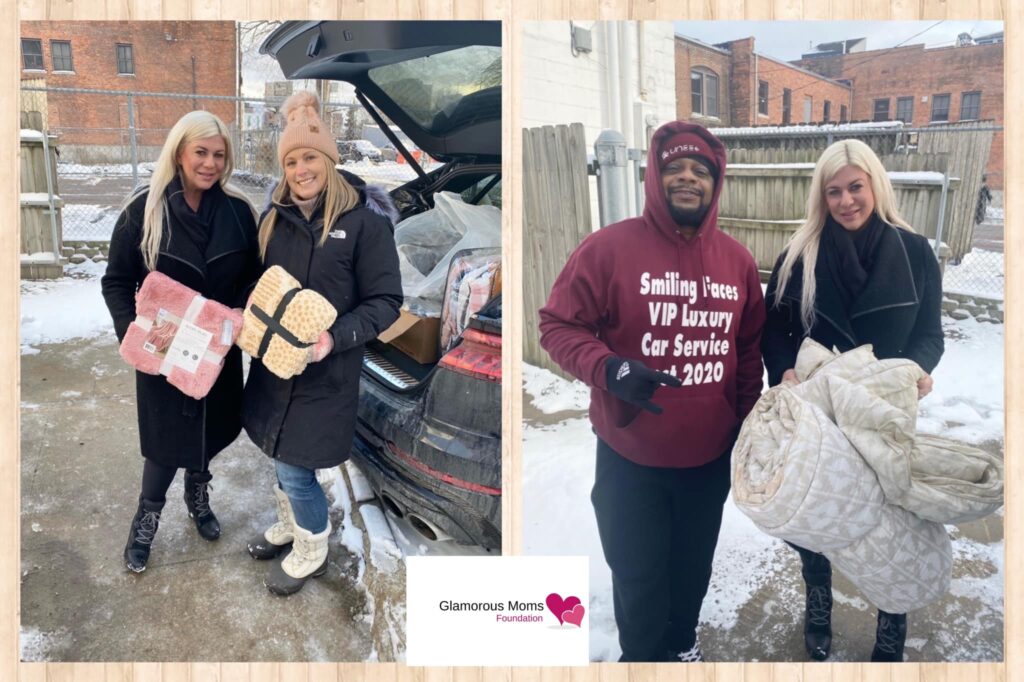 GMF winter efforts consist of warm blanket drives that include the collecting of hats, gloves, hygiene products for men and women, and warm blankets. Donations received in 2019-2021 were passed out by our President Shannon Lazovski and GMF volunteers on select Sundays during the months of December through February between the hours of 3:00 pm – 5:00 pm on the corner of Peterboro St. and Woodward Ave., downtown Detroit in collaboration with C4 Urban Outreach and Blessing Bags Brigade.
The 2023 blanket donations received were passed out downtown Detroit at the Detroit Bus Station, st select bus stops within the city limits and at the corner of Elizabeth St. & Woodward, to hundreds of Detroiters via the Blessing Bus in collaboration with Another Day Resource Center, CARES in Farmington Hills, and Born to Be a Blessing.
To date, we have delivered 357 blankets to individuals in need on the streets of Detroit.
The 2023/2024 Project Warmth Drive will run from Dec 19, 2023 – Jan 9, 2024.
*2023/2024 drop-off locations will be announced soon. We are happy to accept gloves, mittens, and warm blankets (new or gently used – must be donated in a large plastic garbage bag). If your place of business would like to help us with our Project Warmth Drive, please email us at glamorousmoms.fdn@gmail.com and type Project warmth in the subject line.