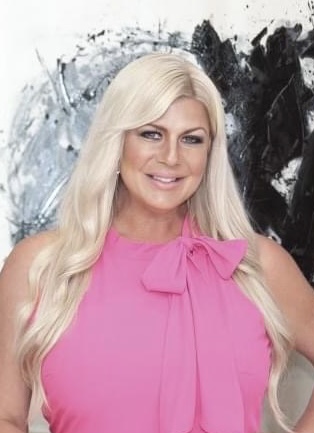 Shannon Lazovski, Founder & President @shannonlazovski
Shannon is a Rochester, Michigan resident, a dedicated mother to her two children, Livia & Mikhail, and the wife of her husband, Zoran of 22 years. She is a local philanthropist, a professional fashion, beauty, and lifestyle blogger with 20 years of content creation experience, a social media strategist and consultant, and the owner of Glameselle Beauty. A former Mrs. Metro Detroit and a former Oakland County Executive's 40 Under 40 award recipient, Shannon loves to support the community and strongly focuses on child advocacy & women's rights. Shannon has experience with over 29 committees and 8 boards and has spent close to two decades promoting brands, planning charitable events, fashion shows, and luncheons for Michigan communities and non-profit organizations with a mission to make a meaningful change. She has appeared on Fox 2 Detroit, CBS Detroit, Fox 2 Detroit The Nine, WDIV Channel 4, TMZ, WXYZ Channel 7 Detroit, WMYD TV20, 96.3 WDVD Radio, WJR Radio and several print & web publications.
---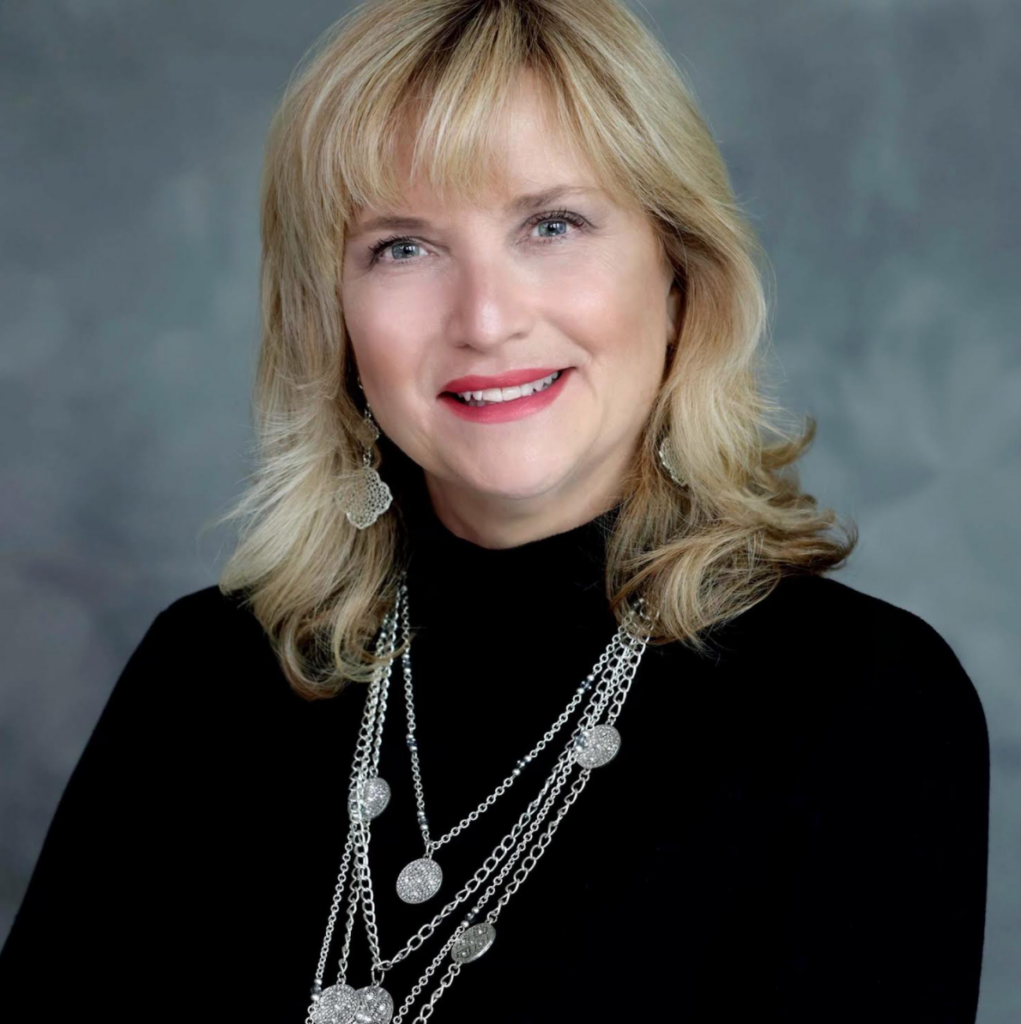 Karen Roedding, Vice President @karenroedding
Karen Hoxey Roedding is a wife, mom, business owner, and the mommy of 3 rescue doggies & 3 rescue kitties. Karen, a resident of Plymouth, Michigan, has been involved in the Beauty industry in various aspects for over 35 years. She was a professional model for 17 years and did live fashion in Detroit, NYC, and Los Angeles. Karen was in numerous commercials including a Super Bowl commercial as well as print for lip & nail products, car ads, and was also in Vogue magazine twice in the '80s, etc. Karen was the Director & top talent agent for a very successful modeling, talent & production agency for years. She booked talent for live fashion, print, voiceovers, and commercials. Karen was also the manager for a very busy salon in Plymouth for 15 years. Under her management, she developed the salon into one of the Top 200 fastest growing salons in the U.S. Karen has been a leader with the #1 Skincare brand in North America for 12 years and is passionate about helping people get healthy skin and the importance of self-care. She helps people with anti-aging, sun damage, acne, sensitive skin, hydration, and more to achieve clear, calm, healthy, and radiant skin.
---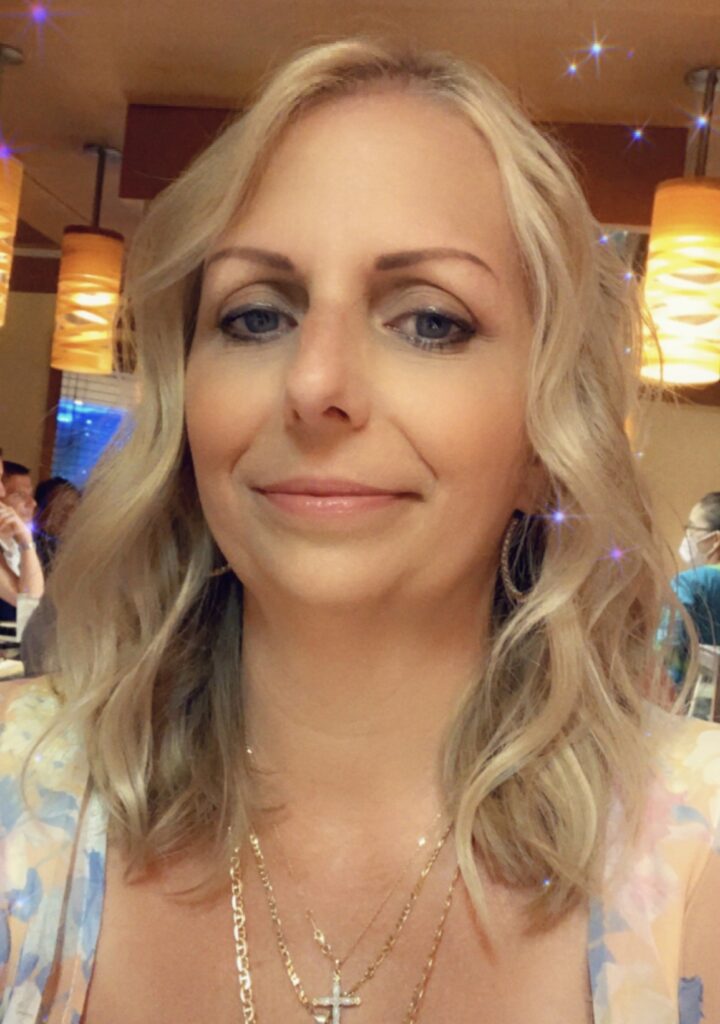 Lynette Douglas, Secretary @kurts_wife4
Lynette is a mother of two beautiful kids and has been married to her husband Kurt, who she has known since she was 8 years old, for the past 27 years. She has worked in the legal field for over 30 years and recently she went back to school and obtained her paralegal degree to further her involvement at her place of employment. She has worked at the same national firm for 19 years and is active in the F&M Detroit Charity Committee. She led a classroom adoption program for a local elementary school through her law firm for two years while on this committee and hopes to continue in this capacity in the future. She is the small business owner of LPD's Bling & Things which sells jewelry at an affordable price. She has been doing this for the past year and a half and reached gold status with her sales in the first year and is determined to hit platinum with her sales this year. She sells jewelry to women from all walks of life to make them empowered and feel beautiful without "breaking the bank". She recently and donated various pieces of this jewelry to a fundraiser out of state supporting breast cancer. In her spare time, she loves to go shopping with her daughter, enjoys traveling, cares for her family and her animals, and enjoys helping others in any way she can.
---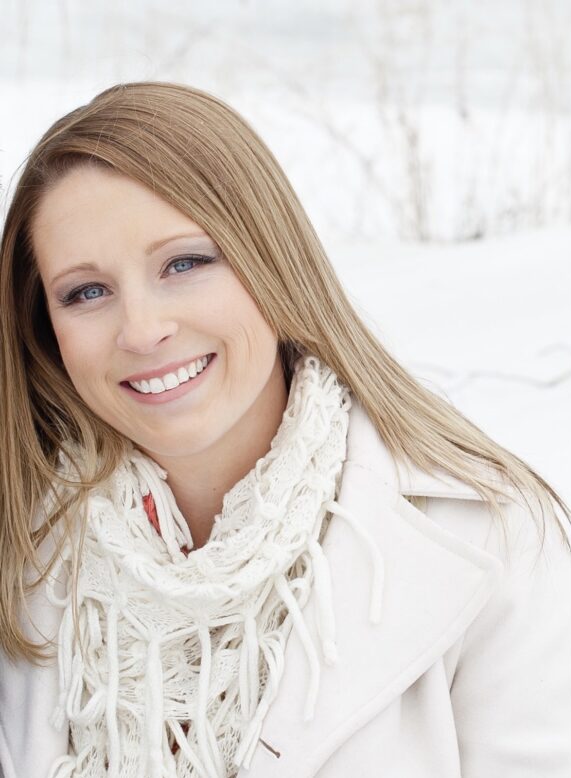 Valerie Jens, Treasurer @valerie4881
Valerie is a mother of four beautiful children and the wife of her handsome husband, Chris who reside together in Clinton Twp., Michigan. She has a Bachelor's degree in Elementary Education and a Master's degree in educational leadership. She is currently the Supervisor of the Early Learning Center and Grant Coordinator for the school district she works in. Coaching cheerleading has been a big part of Valerie's life for the past 20 years. Most of her evenings and weekends are spent in the gym doing what she loves– coaching cheerleading. In her spare time, Valerie enjoys spending time with her family and friends, traveling, camping, and volunteering her time to the community.
---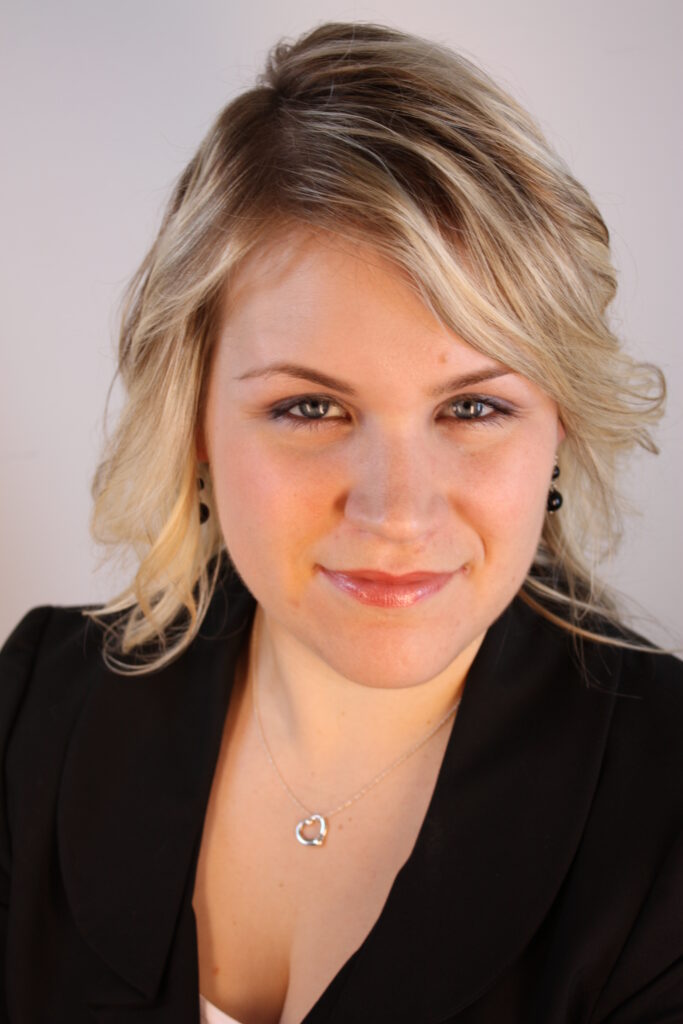 Elizabeth Robbins – Sabourin @detroitduchess
Elizabeth is a wife and a new mom to her beautiful daughter, Cassandra. She is the President of LINC Detroit, an integrated marketing communications agency. Some of her career highlights include serving as the Marketing Manager at the GMRENCEN and creating and executing a series of events, leading the strategic public relations effort for the City of Royal Oak's development project, working on the communications team to relaunch the OnStar brand in 2010, and planning and executing The Salvation Army Eastern Michigan Division's $8 million Red Kettle Campaign. Elizabeth has a Master of Arts degree in public relations and taught fashion public relations and marketing at the Art Institute of Michigan for six years. Elizabeth serves on the board of the Detroit chapter of the Public Relations Society of America and manages a lifestyle blog, Detroit Duchess. She lives in Royal Oak with her husband, daughter, and dog, Sport.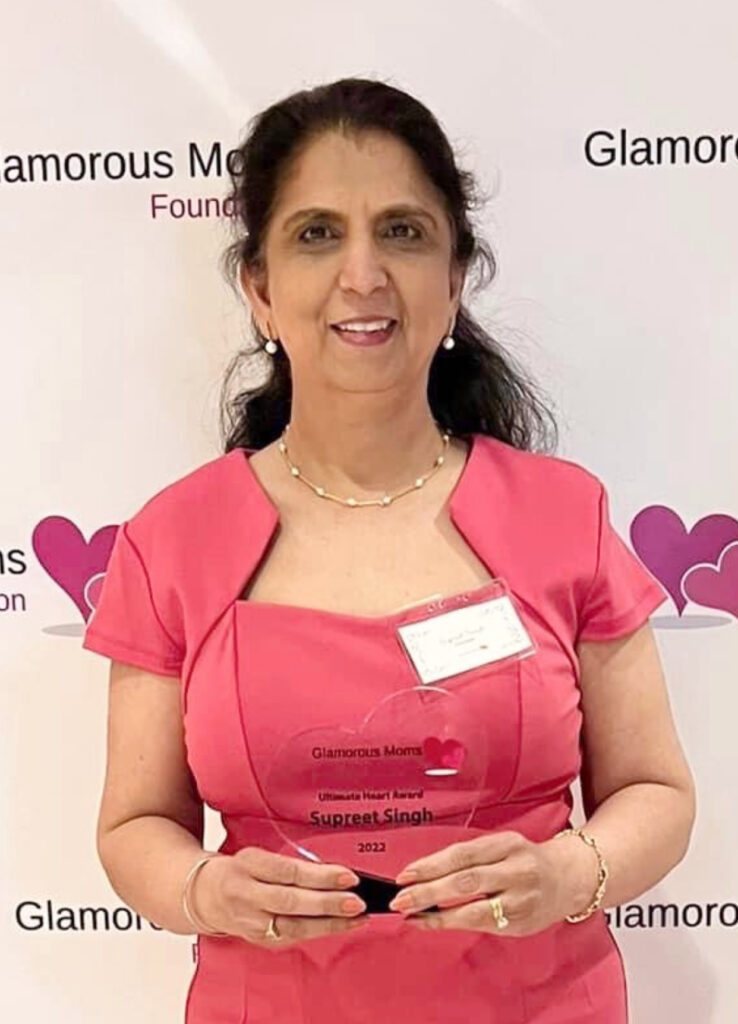 ---
Supreet Singh, Programming Support & Volunteer Engagement
Supreet Singh came to America from India when she was just 16 years old. She is a member of the Detroit Indian Women's Association and a previous member of WISDOM: Women's Interfaith Solutions for Dialogue and Outreach in Metro Detroit. She is a wife, a mother of two, and a chemist professionally. Supreet supports women's health and is an advocate for eating healthy and leading a healthy lifestyle. She is an entrepreneur and the owner of her own tea company, A Talk with Tea. Supreet enjoys supporting women and spending her free time volunteering in the community via GMF's monthly campaigns and community programs.
---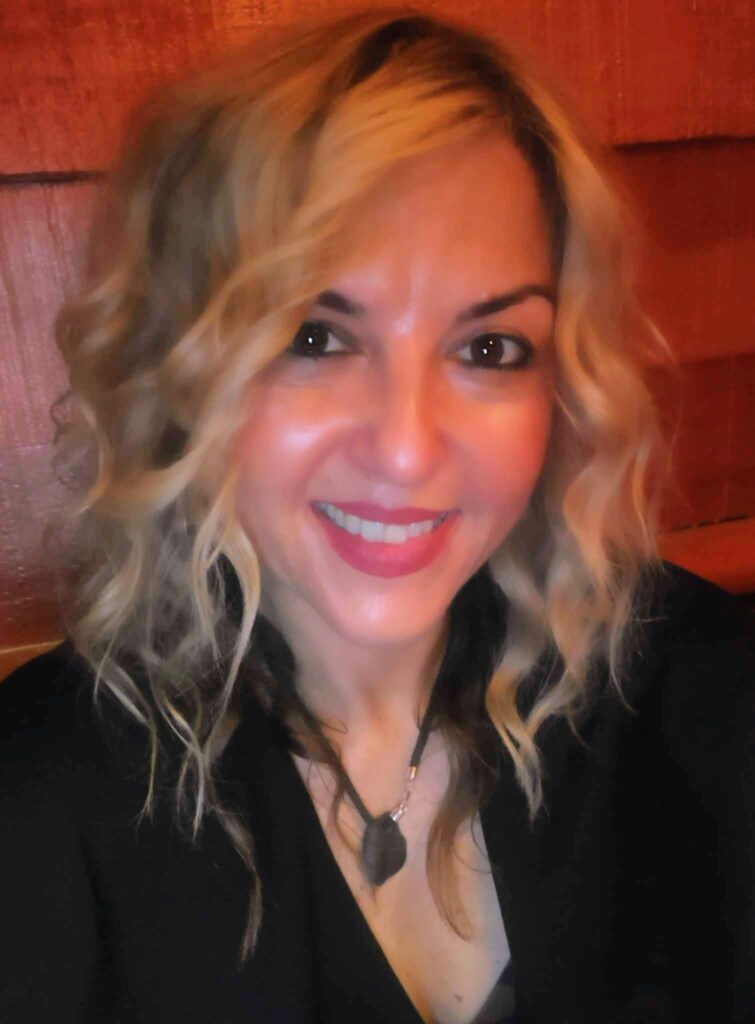 Ewelina Rennert – Programming Support
Ewelina is a Rochester, Michigan resident and a single mother of her beautiful 16-year-old daughter, Brooke. As a laboratory medical professional for 24 years, working in the medical field, she sees the reality of life every single day and understands how one doctor's visit can change one's life forever and how the right people in one's life can make the biggest difference. Ewelina graduated from St. Clair College as a Medical Laboratory Technologist and has a Bachelor of Business Administration degree from Rochester College. She has worked for Quest Diagnostics for 22 years and is a group leader in clinical hematology at Trinity Heath Oakland. Ewelina's family came from Poland in 1989 on Political Asylum, because of her father Herbert Rennert's Involvement in the Solidarity Movement against Communism. In her spare time, she enjoys spending time with her daughter and volunteering in the community.
---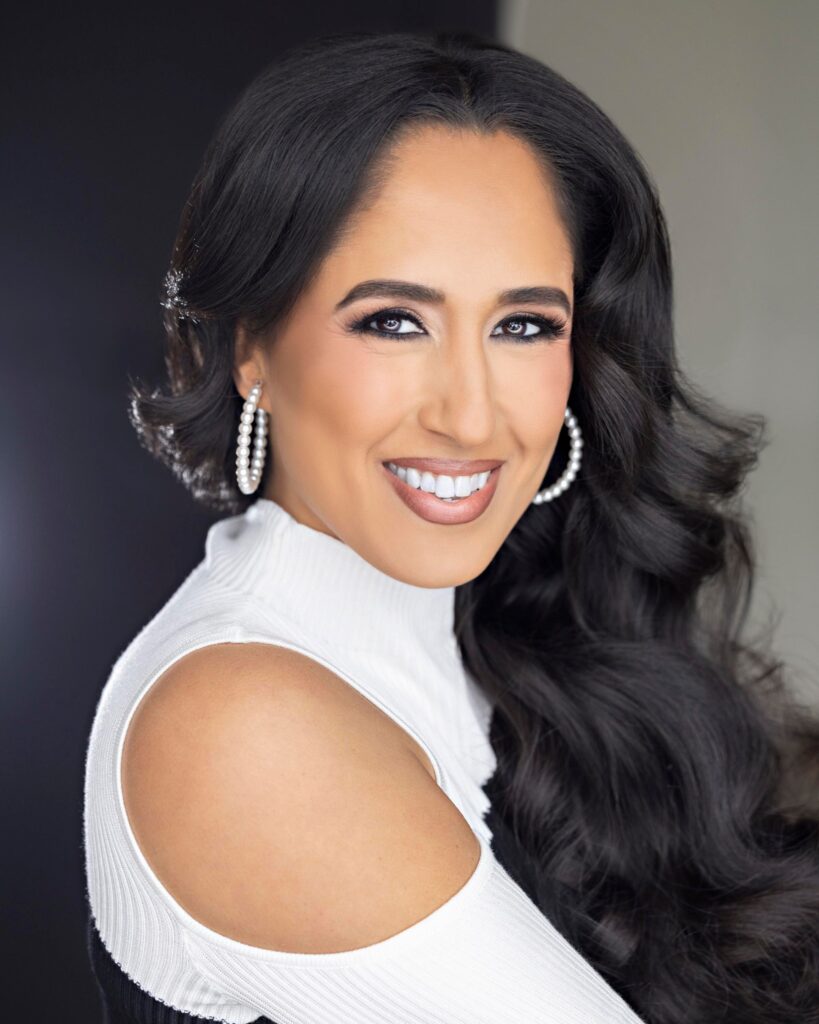 Tania Rauth – Community Outreach @taniarauth
Tania is a native Bostonian, and has lived in southeast Michigan for over 20 years. She is a mother of four and married to her husband Jeff for 21 years. Tania earned her Communications and Psychology degree from Boston College and upon graduation, served two years in the U.S. Peace Corps where she taught English as a second language to young students in Romania.
With a passion for service, she loves to help her community as a volunteer at Care House of Oakland County in Pontiac and the Glamorous Moms Foundation. Tania also helps manage Bloom Upcycle Boutique at Seaholm High School, which is an environmentally friendly thrift store open to students in her community. She is thrilled to be joining The Glamorous Moms Foundation as a Community Outreach Lead Volunteer and hopes to further her positive impact helping women and their families.
---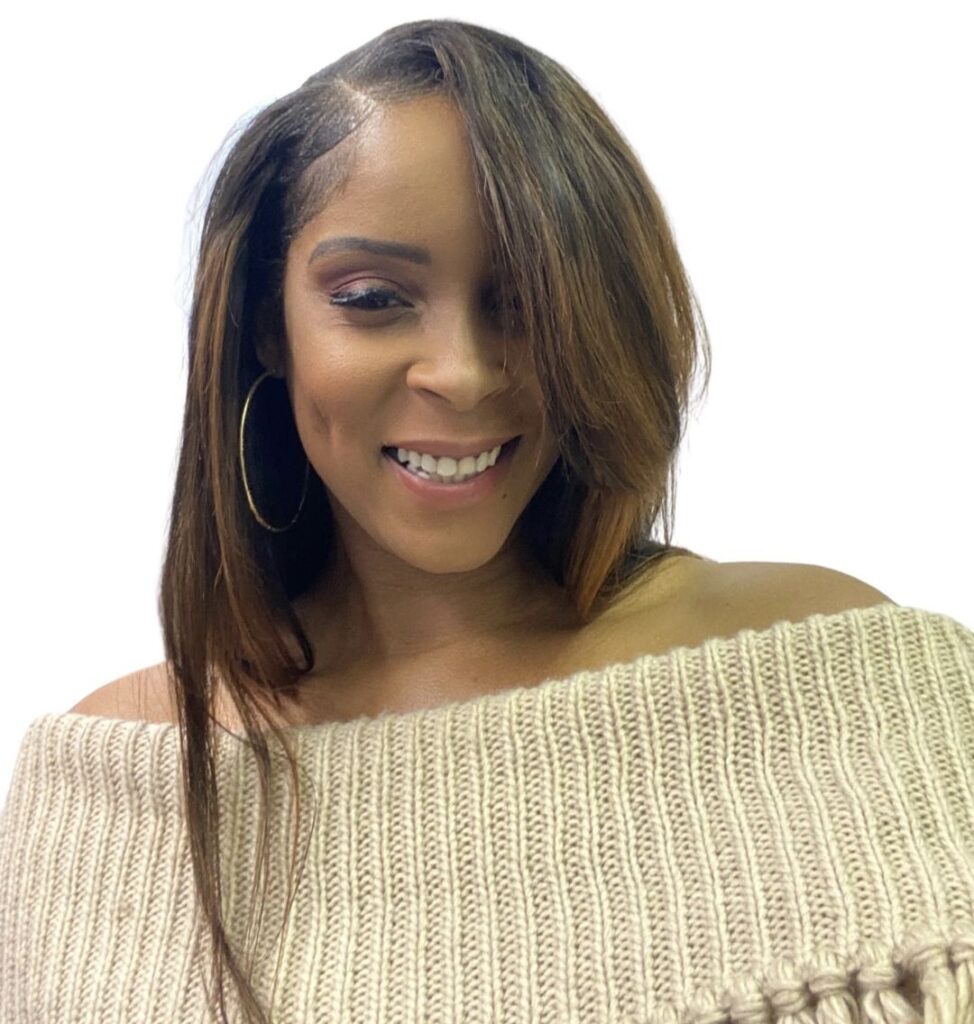 Lola Lucania Black – Community Outreach @lola_lucania
Detroit, Michigan native, Lola Lucania Black is a proud mother of three beautiful children, Elexis age 25, Mark Anthony age 20, and Alexandria age 15. Lola has over a decade of health care leadership experience as a Registered Nurse and carries several certifications such as CPR instructor, certified Dementia Practitioner, Advanced Life support, and Infection Preventionalist Nurse.
Lola is a published Model, Fashion Designer, Actress, FM radio personality, and activist. In February 2021, Lola launched Lucania Lavish Couture, LLC, a high-end clothing line that embodies timeless elegance with modern sensuality. The brand has taken off with great traction, Lucania Lavish Couture designs have been featured in four Indie films. Her designs have also been captured in Cosmopolitan, Elle, HOUR, Blac Magazine, Detroit Fashion News, Metro Times, and Voyage Michigan Magazine. Lola has also showcased her fashion line during Paris Fashion Week, New York Fashion Week, and Michigan Fashion Week. Currently, her amazing collection of gowns are displayed at the Bagley Mansion in Detroit, MI.
"My greatest accomplishment in life is my children. I enjoy spending time with them and supporting their endeavors. I spent years volunteering as the PTA (Parent-Teacher Association) President and as an assistant coach for my daughter's softball team." -Lola Lucania Black.
---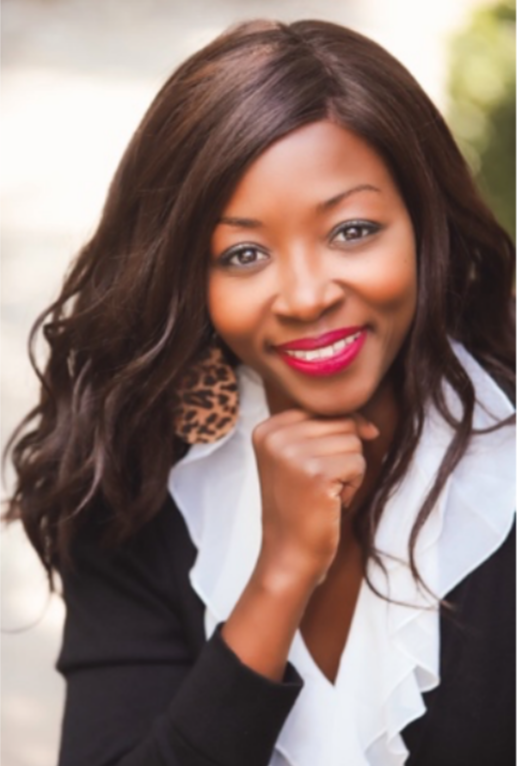 Sabelle Millimono, Sponsorship & Donor Relations
Sabelle is a wife and a mother of 3 children with a passion for God, women, and children. Sabelle moved to the US in 2014, when her husband accepted a new job in the engineering field. At that time, Sabelle completed her 14th year of experience in a corporate environment as a Marketing and Communications Manager (both in France, and as an expatriate in Morocco) in the Telecommunications, Aeronautics, and Money Transfer industries. In the US, Sabelle discovered a new fulfilling pursuit by serving women through her direct sales clothing business. Waking up every day to encourage, style, and connect with other women ignited a passion for being a positive influence in the lives of other women. In February 2019, at the age of 41, Sabelle welcomed a beautiful baby girl. This surprise blessing altered her mothering journey. She developed the desire to educate her children at home. Sabelle's educational research led her to neuroscience and interpersonal neurobiology. She developed a strong interest in attachment theory. She was drawn to the impact of how childhood experiences and our level of received nurturing through attachment and authenticity define who we become and the level of our fulfillment. Strengthening our interpersonal relationships in order to contribute to our overall health and well-being is a mission Sabelle strongly supports. In all she does, she aims to inform about Adverse Childhood Experiences (ACEs) and encourage women to self-care. She is also working on two related projects: The 'Moms Heart Alive' and 'Beautifully Woman' retreats. Sabelle wants to dedicate the rest of her life to serving women and promoting children's well-being through her work, and volunteering, raising awareness on ACEs. She firmly believes that happy children (and happy moms) make a better world and a better tomorrow.