GMF's Support Baskets Offer Necessities and Gifts for Women, Teens, and Children Who are in Dire Need of Support
The GMF Support Basket program was created for immediate relief, holiday gifts for foster kids, individuals experiencing life-changing events, individuals suffering from illness, and for individuals who are rebuilding their lives. Support and encouragement can go a long way. That's why we find it important to partner with other organizations to make sure no one is forgotten.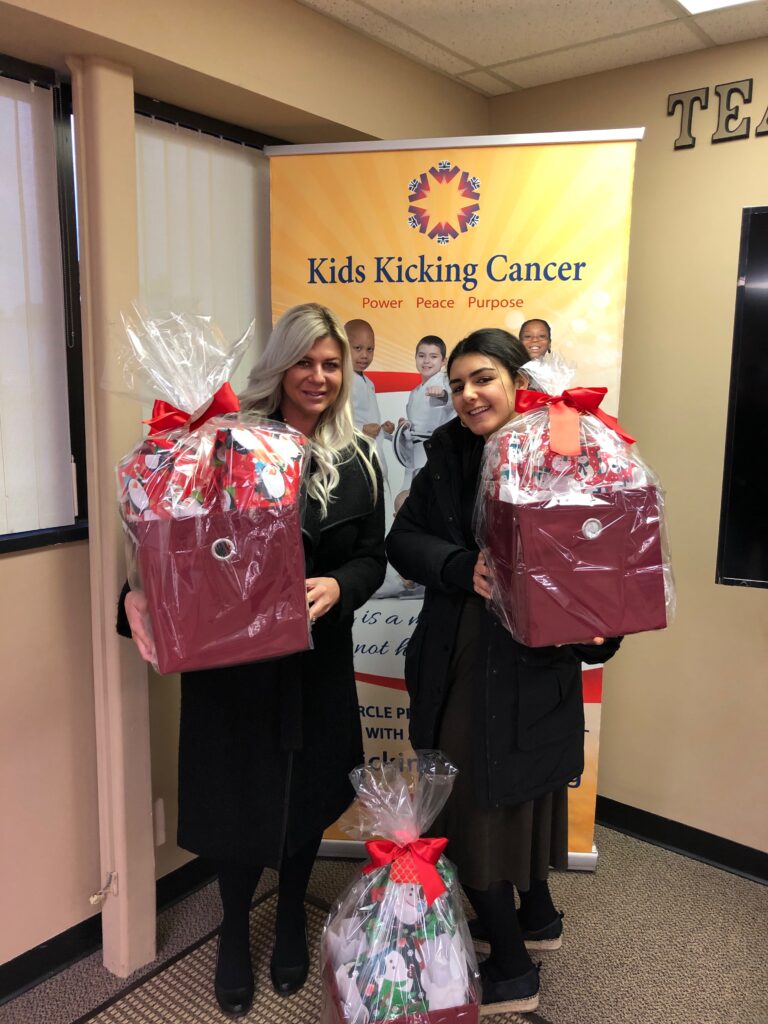 GMF Support Baskets are available upon request to serve women, teens, and children who are in dire need of everyday essentials, products, and clothing items necessary to survive happier & healthier days. If you are part of an organization that shelters, counsels, or supports individuals or children and would like to request essentials for those individuals, please email us at glamorousmoms.fdn@gmail.com with your request.
*GMF Support baskets can also be turned into GMF Support Bags (white paper disposable bag w/logo) for larger groups and for those that are interested in conservative packaging.
Photo – GMF President Shannon Lazovski delivers GMF Support Baskets filled with toys, clothes, and gifts for the holidays for children in the Kids Kicking Cancer program. The baskets were given to the children during the KKC holiday party.